Hello welcome to our class page!
Our Class Teacher is Anita and our Early Years Practitioners are Mandy H, Pauline and Claire. 
We hope you enjoy looking at our photographs and finding out about our learning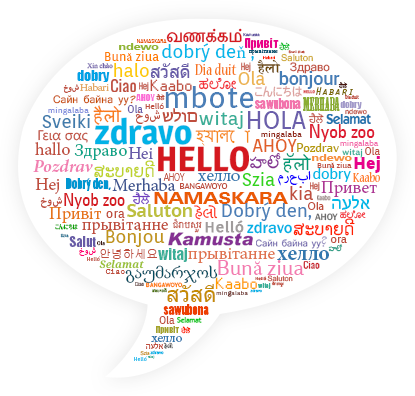 Yellow Room parent sessions are every Monday - an opportunity to join in with our learning (song / rhyme / story time), choose a book to take home, and talk about our home-school diaries. 
Every Friday we are an 'Outdoor Nursery' with our sessions taking place in the Forest School within school grounds - remember waterproof coats and wellies!
17.11.17
Thank you to all of the Yellow Room parents who joined us for parent & carer consultations today. It was wonderful to share our thoughts about each child's learning, development and progress. We can now take forward this 'view from home' and include a parent / carer voice in our planning ideas as always.
10.11.17
Yellow & Blue Room performed 2 very special songs for Red Room's 'audience' today - celebrating 'Black History' - using our singing voices and our hand-made musical instruments....encore, encore!
** video of 'Sani Bonani' & 'Ke Ke Kule' coming soon.
2.11.17
We have been reading 'The First Musician' by Amanda Graham - a story inspired by different music forms from all over the world. Yellow Room children have enjoyed joining in as musicians, playing a range of musical instruments. We have made our own instruments ready to use in a special 'Black History' musical performance next week...we can't wait!
30.10.17
As part of our 'Black History' celebrations, we will be doing lots of sensory learning over the next few weeks - particularly focusing on our listening sense, and music!
13.10.17
Every Friday we are an 'Outdoor Nursery' and spend our time playing and learning in our school's Forest School grounds.
Week 1 - Developing listening skills during outdoor circle time, noticing environmental sounds, and exploring the environment.
Week 2 - Reading 'We're Going on a Leaf Hunt' and then working together to collect and examine lots of different Autumn leaves on our own leaf hunt.
Week 3 - Acting out 'We're Going on a Leaf Hunt' together; climbing the tall mountain, stepping through the dark forest, and so on.
We can't wait for next Friday!
'Soft Toy Sleepover'
10.10.17
Thank you to all of the parents / carers who joined us for our 'Soft Toy Sleepover' - a Kingsley School and Granby Children's Centre project. We shared the importance of reading at home (as well as bedtime stories in particular), and enjoyed listening to stories before the children tucked their soft toys up in bed....I wonder what they will get up to overnight? The children are very excited to find out tomorrow!
18.9.17
Welcome to our many new children and families! We are looking forward to getting to know you all on our 'Yellow Room' journey together!
21.7.17
Wishing all of our children and families a fantastic summer break. See you in September! 
17.7.17
Today we are welcoming some farm animals to nursery. The children will be invited to meet, pet, stroke and feed them - including rabbits, sheep, donkeys, and more. We are so excited: baa-moo-squeak-oink-eeeaww-maa-cock'a'doodledoo!
13.7.17
Happy 'Graduation Day'! Congratulations to all of the children who graduated from Yellow & Blue Room today. Good luck for the journey and adventures ahead. Check out the video by clicking here.
Some of our Summer 2017 graduates...
11.7.17
A big thank you to all of the parents & carers who have joined us across our 2 Yellow/Blue sports days this week - the children had a fantastic time using their physical skills, as well as 'sporting' behaviour!
.
14.6.17
Thinking more about transformations, we are looking closely at the weather and changes in season. We have also been looking after caterpillars, watching them very closely as they make their incredible transformation into butterflies! As well as singing the 'Tiny Caterpillar' nursery rhyme, we have extended this interest by reading Eric Carle's 'The Very Hungry Caterpillar'. A classical music adaptation of the book can be viewed at: https://www.youtube.com/watch?v=75NQK-Sm1YY
12.6.17
Have you been looking at our schemas board? We have been doing lots of activities that explore the transforming schema - some of our children are fascinated by the ways in which substances and materials can change: mixing, freezing, melting, soaking, drying, and more. Messy play is a great way to experiment!
7.6.17
We enjoyed 2 fantastic trips to visit the animals at Acorn Farm in the weeks before half term. Thank you to our parents, carers and children for helping to make the trips such a great success. A video of our days out will follow very soon!
15.5.17
We have been reading 'Doing the Animal Bop' by Jan Ormerod - having lots of fun moving and dancing the ways that animals do! We also went into Red Room to watch a 'screening' of other children doing the animal bop. You can view it at home too, on the Book Trust website: http://www.booktrust.org.uk/static/bookstart/fun-stuff/activities/doing_the_animal_bop/
4.5.17
Our first animal topic book will be 'Dear Zoo' by Rod Campbell. Visit the World Book Day website to watch a video of the author reading the book: http://www.worldbookday.com/videos/dear-zoo/. On the 'Dear Zoo' website you can also find games and activities linked to the story: http://www.dearzooandfriends.com/.
4.5.17
We are following our children's interest in animals over the next few weeks. We will be visiting a local farm with parents, reading animal books, looking closely at - and creating - animal patterns, and filming our own animal movement dance!
2.5.17
Welcome to our new children and families! We are looking forward to getting to know you all on our 'Yellow Room' journey together!
4.4.17
Wellbeing: Zumba class - Yellow and Blue Rooms joined together for some exciting dance with Zumba instructor Racquel!
4.4.17
Wellbeing: 'Forest School' with Yellow & Blue Rooms. Session 2 - den building and gardening.
31.3.17
Happy 'Graduation Day'! Congratulations to all of the children who graduated from Yellow & Blue Room today. Good luck for the journey and adventures ahead.
Some of our Spring 2017 graduates...
28.3.17
Wellbeing: 'Forest School' with Yellow & Blue Rooms. Session 1 - exploring the environment and building nests.
27.3.17
Over the next couple of weeks in Yellow Room we are focusing on wellbeing: mind, body and soul. The children will be taking part in activities centred on recognising and coping with emotions, healthy eating, self care (tooth brushing, toilet training, and so on), physical exercise, relaxation, mindfulness and much more. This will include visits to the sensory room and forest school, as well as opportunities to enjoy zumba, massage and relaxation moves. We can't wait!   
13.3.17
Have you seen our schemas notice board? It's in the entrance hall outside Blue Room. A schema is a repeated pattern of play which we can support to extend a child in their learning - find out more by talking to your Key Person / one of our practitioners or reading some of the information displayed. You might spot some familiar faces on our example photos...maybe you can add some of your own!
10.2.17
Take a look at Yellow Room's winter work - reading snowy stories, messy 'snow' play, and freezing and melting...brrr!
7.2.17
Parents & Carers: Would you like to enjoy the story of 'The Snowy Day' with your child? As well as taking time to look at our book in nursery, you can visit the link below to watch a read aloud version of the story at home:
http://www.ezra-jack-keats.org/read-aloud/the-snowy-day/
6.2.17
This week we are continuing with our 'Winter' topic - we hope it will snow soon to help us out with our wintery work! As well as experimenting with freezing and melting and creating transient coloured ice art works, we will be sharing the story of 'The Snowy Day' by Ezra Jack Keats.
Review from the Penguin Random House website:
About The Snowy Day
Winner of the 1963 Caldecott Medal!

No book has captured the magic and sense of possibility of the first snowfall better than The Snowy Day. Universal in its appeal, the story has become a favorite of millions, as it reveals a child's wonder at a new world, and the hope of capturing and keeping that wonder forever. The adventures of a little boy in the city on a very snowy day.

"Keats's sparse collage illustrations capture the wonder and beauty a snowy day can bring to a small child."—Barnes & Noble
1.2.17
Kung Hei Fat Choy!
31.1.17
Today Yellow Room children were visited by a dragon to celebrate Chinese New Year. We danced with the dragon and watched a video of the big dragons from the Liverpool China Town parade last weekend. Next we are looking forward to making celebration cards, singing New Year songs and sharing some Chinese food to celebrate!
9.1.17
Welcome to our many new children and families! We are looking forward to getting to know you all on our 'Yellow Room' journey together!
13.12.16
Congratulations to all children graduating this term - we have so enjoyed getting to know you and your families during your time in Yellow Room. We wish you lots of luck in your educational adventures ahead!
*Graduation slideshow available for parents/carers of graduates on request*
16.11.16
Today Blue and Yellow Room children went for an Autumn adventure, collecting leaves, stones, conkers, acorns and lots more, in our Forest School with Rachel. We will be using our natural objects for transient art!
15.11.16
As part of our Autumn topic we are reading 'Leaf Man' by Lois Ehlert. In the story, leaves are scattered by the wind to make different shapes, patterns and images - transient art. This gave our children some great ideas of transient artworks they would like to make themselves, we just need to collect lots of natural objects to create them with!....
10.10.16
This week we are exploring our 5 senses: seeing, hearing, touching, smelling and tasting. We will be having sensory adventures with scented play dough, sweet and sour taste tests, world music sounds and instruments, texture collages, prism light reflections, sensory books, and lots more!
6.10.16
As part of Black History Month and our 'All About Me' topic, this week we have continued to talk about our families. As well as making family photo albums and noticing that our families are all different but have something in common: (love!), we have shared the story of 'So Much', using puppets to bring the text to life:
Walker Books website review...
A tender and humorous look at modern family life, with exuberant art from the illustrator of We're Going on a Bear Hunt.
Celebrate the warmth of Afro-Caribbean family life in this multiple award-winning picture book from Trish Cooke and Helen Oxenbury, illustrator of We're Going on a Bear Hunt. Mum and baby are home alone when – DING DONG! – Auntie and then Uncle and Nannie and Gran-Gran and the cousins come to visit. And they all want to hug and kiss and squeeze and eat the baby right up – because everybody loves the baby SO MUCH! With Helen Oxenbury lending her characteristic warmth and humour to a most exuberant family party, Trish Cooke's rhythmic, cumulative story captures the joy of being the baby in a large extended family – a baby who knows that he is absolutely, utterly adored.
22.9.16
Our topic in Yellow Room this half term is 'All About Me'. We began by talking about our families and things we like to do - recorded as photos and mark making by the children. We then looked at our body parts and how we move to music. Today we started using mirrors to think carefully about what our faces look like - talking about our feelings and facial expressions, then creating representations of our faces...
19.9.16
We use our Yellow Room indoor/outdoor environment to enable the children's learning across all areas of development - in particular the EYFS prime areas of Personal, Social & Emotional Development, Physical Development and Communication & Language...
16.9.16
Today we celebrated Eid Al Adha together with a delicious feast. Eid Mubarak!
12.9.16
We are excited to welcome back our continuing Yellow Room children...and say a big 'HELLO!' to the new children and families who are starting out on their Yellow Room journey!
April 2015
The staff in Blue and Yellow room are very emotional today as we say our final goodbyes to our graduates. The staff, children and their families have been on an amazing journey together and we are very proud of each and every one of you. 
Yesterday's graduation party was a great success as we celebrated and looked back on our journey. We would like to say thank you to everybody who came to celebrate with us and please remember that you have, always and forever, 'got a friend in us.'
To the graduates of April 2015: We wish you all the very best and know that you will succeed in everything you do as you have grown into independent young children who are ready for the next stage in your learning.