Mathematics
Our Mathematics Pupil Progress Co-ordinator is Miss Connolly.
Whole School Curriculum Map
Here at Kingsley we follow School Improvement Liverpool plans – which are supplemented by use of White Rose Hub and NCETM mastery documents.
Key Stage 1 and 2
Whole School Approach
How mathematics looks at Kingsley
In the Foundation Stage, our children are provided with many exciting practical and "hands on" activities that take place indoors and outdoors to develop and improve their mathematical skills. The staff use their knowledge and expertise to plan for a high quality learning environment – which provides children with lots of opportunities to explore different aspects of number and shape, space and measures, develop their mathematical language and learn new concepts.
The statutory requirements for the EYFS can be accessed using the following link EYFS Statutory Requirements 
Throughout Key Stages 1 and 2 we follow the School Improvement Liverpool Scheme, supplemented by White Rose Maths and NCETM Mastery Documents to teach a broad and challenging Mathematics curriculum.
We incorporate challenge for all through varied and high quality activities with a focus on fluency, reasoning and problem solving. Children are encouraged to explain their choice of methods and use mathematical vocabulary to reason and explain workings.
Impact
The impact of the teaching of Mathematics at Kingsley is that our children:
develop a love of maths
are competent in their age related basic skills and have improved their rapid recall of times table facts
are confident resilient learners
can use appropriate mathematical vocabulary to explain their reasoning in solving problems
understand the importance of maths in other subjects and that it is an important skill for life.
through pupil voice, show that they are enjoying being challenged in lessons.
The quality of teaching and learning in maths is assessed in a variety of ways at Kingsley including: learning walks, lesson observations, pupil interviews and book scrutiny. 
Lunchtime Clubs
Times Tables Rockstars Club
School Workshops
(awaiting content)
Maths Ambassadors
Action plan for Ambassadors:
| | | |
| --- | --- | --- |
| Plan | Action | Impact |
| Make ambassadors known to school | Photos and names to be displayed with role | Ambassadors to promote maths and independent learning across school to their peers. |
| Compile questionnaire for staff and pupils. | Carry out questionnaire to gain insight into attitudes to maths. | Ideas/ plans to improve attitudes – promote maths. *challenge negative attitudes |
| Assign ambassadors with job roles | Jobs/days assigned | Independent in their role |
| Engage all children in maths for life/fun | Set up games club for all year groups as a way of recognising 'good maths' | Promote numeracy with peers. |
| Promote maths on school website. | Website time to ensure updates are being made. (Web police!) | Improve website and promote maths to wider community. |
| Share teaching strategies with parents | School video/blog? | |
| Suggestion box – ideas and ways to ensure pupils views are taken into account. | Central suggestion boxes | |
Times Tables Rockstars
Here at Kingsley we use a fun and exciting way to practise times tables in order to enhance rapid recall of time table facts. Pupils of Kingsley School from year 2 upwards will have been assigned a login and password for them to access the programme at home or in school. Once logged on to the programme children can compete against each other whilst also competing with pupils from nearby schools. Children are urged to compete against the clock in order to improve rapid recall of time tables.
Check out our TTRS Wall of Fame for weekly Rockstar champions.
Have fun…..dont forget to keep track of your score and time.
Can you beat your time and score?
Maths at Kingsley
(awaiting content)
Pi Day 2018
Tuesday 14th March kingsley pupils will be celbrating all thing Pi  π
Pi Day is celebrated on March 14. March is the 3rd month, so it looks like 3/14
What is Pi? 
The distance half way around the circle is 3.14159265…
a number known as Pi
Pi (the symbol is the Greek letter π) is:
Finding Pi
Draw a circle, or use something circular like a plate.
Measure around the edge (the circumference):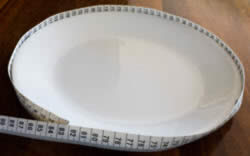 82 cm
Measure across the circle (the diameter):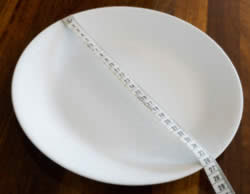 26 cm
Divide:
82 cm / 26 cm = 3.1538…
That is pretty close to π. Maybe if I measured more accurately?
In fact π is approximately equal to:
3.14159
Celebration of Work
(awaiting content)
Liverpool Counts Quality Mark
We are due to renew our Quality Mark – watch this space for updates.
Our aim is to develop a philosophy for 'Numeracy for Life', promoting a positive attitude to Maths as an essential life skill, not just as something for the classroom. We will be looking for different ways to show the pupils that maths skills are used across the whole curriculum and consistently in everyday life.
Thanks to all staff and pupils for promoting maths across our school – We love Maths!